Rainhill Garrick Society Est. 1942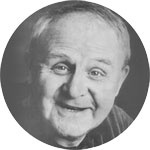 RGS has a great relationship with the Rainhill residents and we take pride in being part of the heart of the community, producing professional yet inclusive theatre performances through out the year.
Our members take a hand in all aspects of production, and as well as seeing them in the footlights, you are quite likely to have them serving tea to you, taking your ticket, or selling you a programme. We make all our sets; provide prompts, props, lighting, and sound. We try to provide a varied programme of plays and every effort is made to put on as professional a performance as we can.
The Society now has a membership of almost fifty with a core-acting group of about twenty. Our productions occur in February, May, and October with a pantomime alternate years in January.
We are always looking for new people to swell our ranks. If you feel you would like to get involved, whether on stage, backstage, front of house or helping with set making, lighting or sound, please make an enquiry on our 'Join us' page. Rainhill Garrick needs you!