Rainhill Garrick Society est. 1942
Rainhill Garrick Society is a community theatre group based in Rainhill on Merseyside. Established in 1942, we have been bringing all aspects of live theatre to the area ever since.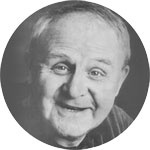 We create opportunities for anyone to get involved and express themselves creatively, whether acting, making scenery, painting or in the sound or lighting department of our productions. Every effort is made to put on as professional a performance as possible and we try to provide a varied programme in February, May and October.
Come and join our supportive and creative company of friends, check out our contacts page if you feel you would like to get involved, you can also contact us on Facebook or Twitter.
Rainhill Garrick needs you!
PLEASE NOTE YOU CAN NOW BOOK ONLINE! THERE IS A SMALL FEE FOR THIS SERVICE:
https://www.ticketsource.co.uk
BOOK DIRECT VIA OUR FACEBOOK PAGE